Buyer Information
Are you in the market for a new home or investment property?
We will professionally guide you in locating a property that meets your needs.
We appreciate that buying a home is a large investment which deserves professional service. Our goal is to make the process enjoyable, rather than stresssful. We will use our local community involvement and regional knowledge to fully represent your buying options. We know that in some instances a home or property must be found quickly, while in other situations more time is required and a wider scope of searching may need to be covered.
Pine Ridge Brokerage will support your unique needs in finding a home or property.

First, we will help you to fully consider your needs in a new home.
We suggest you take our Buyer's Survey to better determine your home or property needs. Then we can discuss your options adding our local insight.
Buyer's Survey here.
When you buy or sell a home or property with us, you get a FREE storage unit at Golden Storage for 6 months.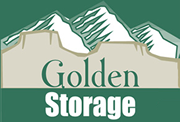 When you buy or sell a home or property with us, use this truck for free.